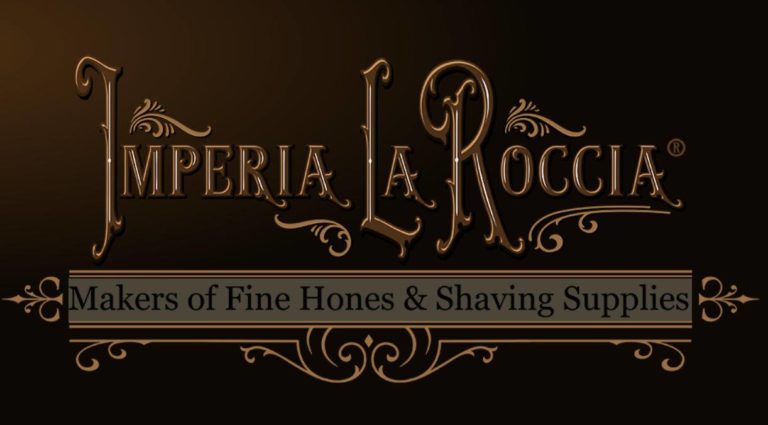 Makers of the ILR Hone and Shaving Products
List your vintage razors and shaving related items on our new CLASSIFIED section!
We are the makers of the Imperia La Roccia line of sharpening stones / sharpening hones and shaving supplies (dubbed by some as the ILR hone). Our hones have rapidly grown in popularity over the past several years; gaining fame as one of the easiest hones to use by both the beginner and the seasoned vet. We also make a full line of both razor strops and shaving soaps. Sharpening stones are our specialty!
For those of you who have followed our growth, you have seen that we are always striving to add new relevant items to our lineup. Recently, we added both scuttles and mugs along with shaving brushes and Renaissance wax. 
We're also looking into add custom made, personalized razor strops. We've made a few prototypes that we've given away to a few of our more regular customers. They were well received; encouraging us to pursue that venue in the very near future.
Do you have a shaving product you think we should add to our store? Send us a message. We'll be more than happy to take a look at it and consider adding it. Suggestions? Same thing. We're always exploring ways to improve. Drop us an email!
Why should you buy an ILR hone?
Two reasons:
1) They really are FANTASTIC hones. Using an effective progression, our hones great at putting an exceptionally sharp edge on just about anything from straight razors to kitchen cutlery. Bevel setting should be done with 1000 grit hones (or slightly coarser) followed by 1-2 intermediate hones. For intermediate, we recommend a 2000/5000 grit combination hone. Finally, assuming you've put in the effort with the previous hones, our ILR 12-15k stone will make quick work of putting the finishing touches on your blade.
2) You've got nothing to lose but a dull blade. Keep reading! Our guarantee speaks for itself! NO ONE else offers a 1 year 100% satisfaction guarantee.
We provide a limited, 1 year, 100% satisfaction guarantee with every hone we produce and a lot of our products. If, within the first year of your purchase, you are not completely satisfied with the performance of your Imperia La Roccia hone, we will either replace it or refund your original purchase amount (less shipping).
Abuse and/or damage to the hone, obviously, is not covered. However, shipping damage is covered. If you receive a hone that has been damaged during shipping, DO NOT send it back. Instead, contact us immediately to let us know, and we will send out a replacement. USPS insists that you hang on to the merchandise for possible inspection.
Consumable items, such as soaps, wax, and strops, are not covered. Consumables may only be returned if they are unopened and unused.